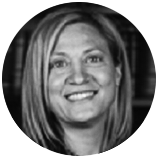 Dana J. Finkelstein, Of Counsel
Dana J. Finkelstein graduated from Ithaca College in 1987 after receiving her B.A. in Political Science. She then went on to study law at Ohio Northern University Claude W. Pettit College of Law, receiving her Juris Doctor in 1990. Ms. Finkelstein is admitted to practice in New York as of January 9, 1991 and Connecticut as of December 7, 1990, and is a member of the Nassau County Bar Association and its matrimonial and family law committees. She practices within Nassau, Suffolk, Queens, Kings, New York, Richmond, Bronx, and Westchester counties.
During her over 21 years of practice, Ms. Finkelstein has concentrated in matrimonial and family law, dealing with both uncontested and high conflict cases, engaging in successful settlement negotiations or, when settlement is not possible, trying cases successfully before the Court to completion on issues relating to custody, child support, spousal support, orders of protection, business valuations, license/degree valuations, equitable distribution of marital assets and liabilities, post nuptial and prenuptial agreements, separation agreements, same sex marriage issues, as well as seeking enforcement and/or modifications of previous agreements relating to the above.