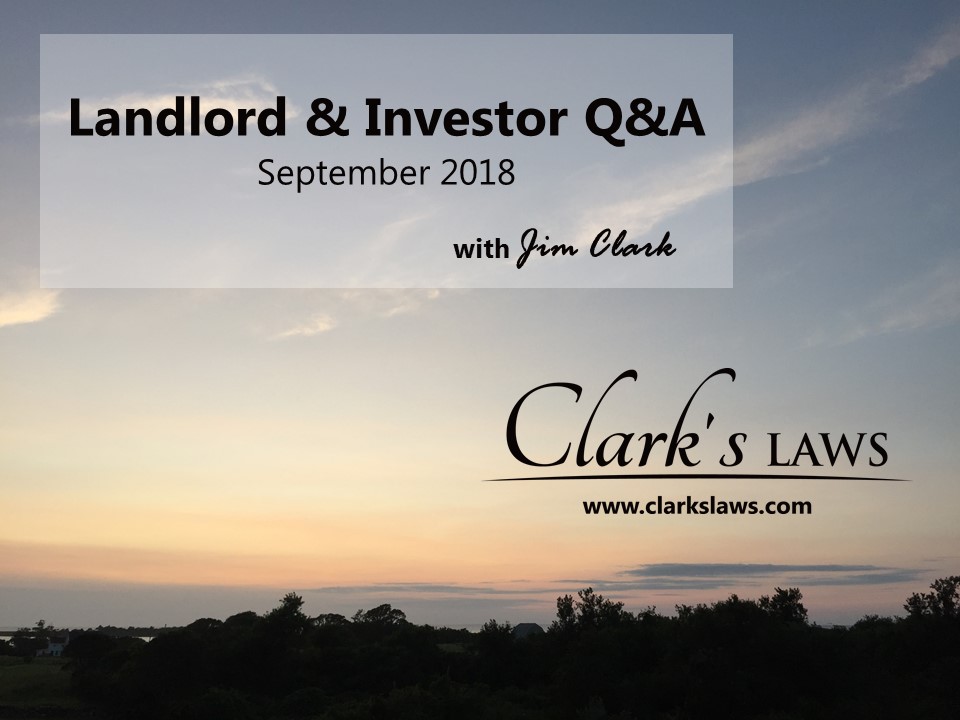 Landlord & Investor Q&A September 2018: Presented by Attorney Jim Clark
In this segment Jim Clark answers the most popular questions that come up through his interactions with landlords and real estate investors through his presentations to local organizations, networking, one on one conversations as well as direct posting through his web site and social media.
This month the following questions are addressed:
Percentage rent structures in commercial real estate and how it works.
What you need to know if you are thinking of becoming a private lender.
Statute of Limitations on money judgments obtained from a tenant in New York.
Issues with buying an occupied bank-owned REO property.
Why you might need a "single and separate" title search.
Best way to send interest payments to your private lender.
If you'd like additional information or would like to submit a question for a future segment, contact us.