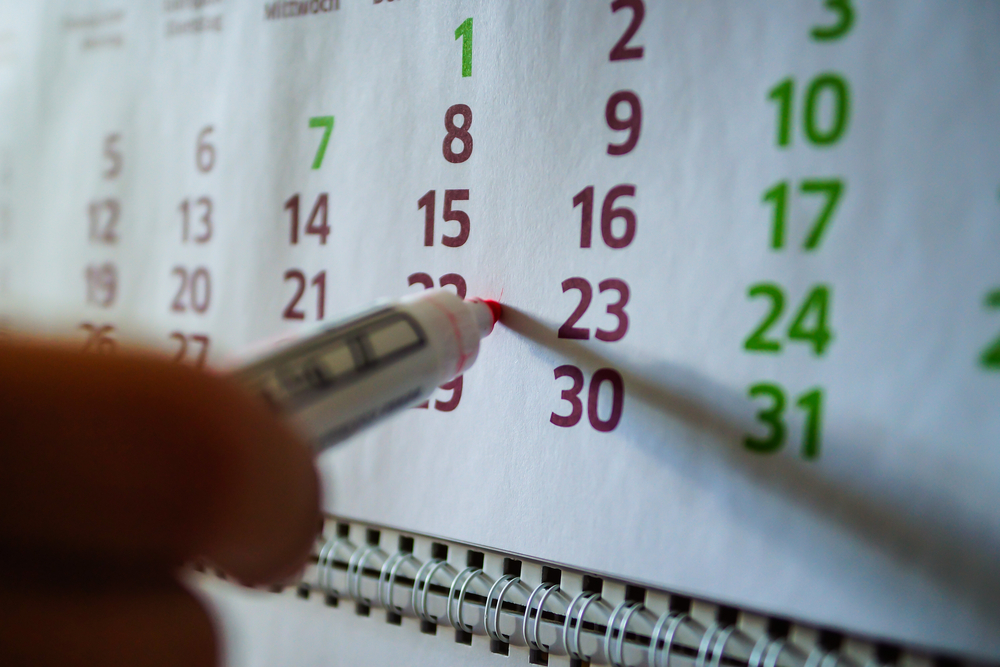 The Dates that Matter in Residential Real Estate Closings
Buying and selling a home can be a stressful experience, but it doesn't have to be. In our experience, our clients do best when they understand the process and have a real estate closing attorney working in their best interests.
While most people realize they will need to sign a lot of documents when closing on a new home, the rest of the process can seem like a mystery to the average home buyer. First-time buyers who have never been through this process before will find this especially true.
Knowing what is happening and when it's supposed to happen can be a huge relief to new home buyers. And, it helps keep the buying process running smoothly and on track. Key dates are listed here, along with their importance in the real estate closing process.
1. The Contract Date
The contract date is the date by which all the others in the deal are timed. Once the seller signs the contract and accepts the deposit, the deal has begun. On this date, you have committed to buying a home, and the seller is bound to sell to you. Additionally, the house is taken off the market and you are the "equitable owner" of the property.
2. Mortgage Commitment Date
You will need to receive the mortgage commitment by this date. Clark's Laws will need to preserve your right to withdraw from a deal if you do not receive it by the assigned date.
Being diligent in the mortgage application is important in order to meet this date. You will need to get the loan officer what they need, when they need it. Keep us informed if you will not be able to do so, and we can reserve your rights to having your contract deposit returned.
3. Termite Inspection Date
Completing a termite inspection and notifying the seller of a termite problem must be completed by this date. Should you fail to do a termite inspection, you will have waived the right to back out due to a termite problem.
Termite inspection is a separate process from the general home inspection. Unlike the regular home inspection, the termite inspection may cause a lender to not fund a mortgage on that property. Therefore, it is not an inspection you want to waive.
Securing the termite inspection early on will allow us time to determine whether the seller will remedy the problem, or if we need to exercise the right to back out of the deal. We recommend doing this before entering the contract, if possible.
4. The Closing Date
Essentially, this is only a target date. Both parties set the closing date as an estimate of when they would like to close. There is no need to take off from work or hire movers for this date just yet. Most of the time, the actual closing date is different than what is listed in the contract.
Closings involve the transfer of bank checks, funding approval from your mortgage lender, the seller being able to deliver the house, and signing the loan documents and delivering your funds. Due to this, the closing day will remain flexible since there are many moving parts.
Alerting your place of business about an upcoming closing is a good idea. As the purchaser, you will need to be present for a closing during regular business days and hours.
5. Rate-Lock Date
When you lock in a rate for your mortgage, you are paying your lender to hold a rate on your loan; but only for a limited time. You will lose your money and your rate, should you not close by the time the rate-lock expires.
Before locking in a rate, you will need to know you can close in time. There are many variables that go into closing. And, many of those variables are out of your control. So, how do you know that you can close before the rate-lock date? Unfortunately, you cannot. The risk is yours to take when locking in a rate by a target closing date.
Conclusion
Embarking on the purchase of a new home is an exciting time. However, navigating the steps to getting your keys in-hand can be a daunting process. James Clark has years of experience with residential real estate closings, allowing you to close with confidence.
---
Disclaimer
This Website blog category is made available by the law firm Publisher for education purposes only. It is to give you general information and general understanding of the law, and not specific legal advice. By using this Website you understand that there is no attorney-client relationship between you and the Website Publisher. The Website should not be used as a substitute for competent legal advice from a licensed professional attorney.