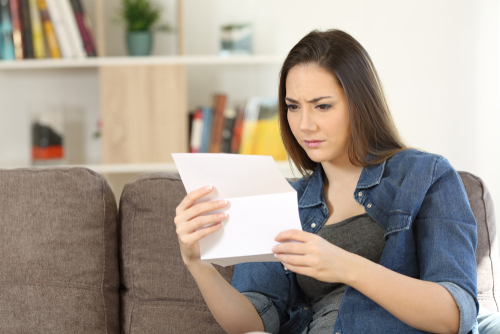 FAST Evictions in New York
No landlord wants to evict a tenant, they would rather that the rent gets paid, the tenant complies with the lease terms, and the landlord leaves the tenant to quiet enjoyment, but sometimes landlords have no choice.
Fast Evictions: They're All About Speed, Strategy, and Tact
It's evicting a tenant as quickly as possible, which is what we do, but it's also an acronym for what we believe is the absolute best way to handle evictions in New York, what does it stand for?
Follow the Lease and the technicalities of the law.
Act quickly and decisively.
Stay neutral.
Think about the bottom line.
So what does it mean?
Follow the Lease and the Technicalities of the Law
One of the most common reasons why evictions can take too long or settle on unfavorable terms is because the landlord didn't follow the lease terms and the technicalities of law. Landlord-tenant law in New York is a highly technical and specialized area of the law. If the procedures outlined in your lease and the relevant statute isn't followed to the letter, you risk having your case dismissed and starting all over again. Is there a guarantor involved in the lease agreement? Time is not on a landlord's side, so a setback like this could be costly. Get it right the first time – follow the technicalities, or get someone that knows these technicalities like the back of their hand.
Act Quickly and Decisively
When a tenant is defaulting, it doesn't necessarily happen all at once, and it's not always a flat-out refusal to pay rent. More often, it's a lot subtler than that. What to do?  Do you turn a blind eye and hope that it won't happen again? Our most successful landlords, address red flags right away, and they're firm (but professional) in the way they deal with it. This often means sending a default notice and ask questions later, rather than the other way around. Waiting only benefits the tenant to the landlord's detriment. The sooner you proceed with a (hopefully uneventful) eviction, the more you can maintain a steady cash flow.
Stay Neutral
When you need to evict a tenant, intense feelings often emerge – betrayal, fear, anger and spite. It's best to leave the ego and emotions in check during this process because they often lead to irrational decisions that can make the situation worse. It's a process with many variables but with a defined beginning and end. It's best to stay focused on that process-what you can and can't do under the law and move forward through it. You'll then navigate the process clearly and diffuse the situation more convincingly in your favor.
Think About the Bottom Line
Most likely, you became and continue to be a landlord for financial reasons. It's about the numbers on your bottom line and maximizing those numbers. Keep the numbers in focus. Yes, it costs money to evict and to get it done right, but that cost is usually less when you get it done right the first time, rather than risk losing another month's rent if the case you brought yourself is dismissed, or if you missed the opportunity to get a default notice out sooner rather than later. Similarly, while you might think you can win judgment outright, it might make more sense to settle the case on terms that give the tenant an incentive to return the unit to you in good condition. Spending time in court disputing this case will cost you valuable time and money that could be better spent elsewhere. In many cases, you wouldn't collect on that judgment anyway, so which will be better for your bottom line.
So when we say that we do FAST Evictions, yes, we get defaulting tenants out as quickly as possible, but this is how we do it.
Are you having trouble with a tenant? Would you like to hear more about how we can help you with a FAST Eviction? Give us a call at 631.669.6300 or email us at jclark@clarkslaws.com, and we'll set up a time to discuss your issue further.