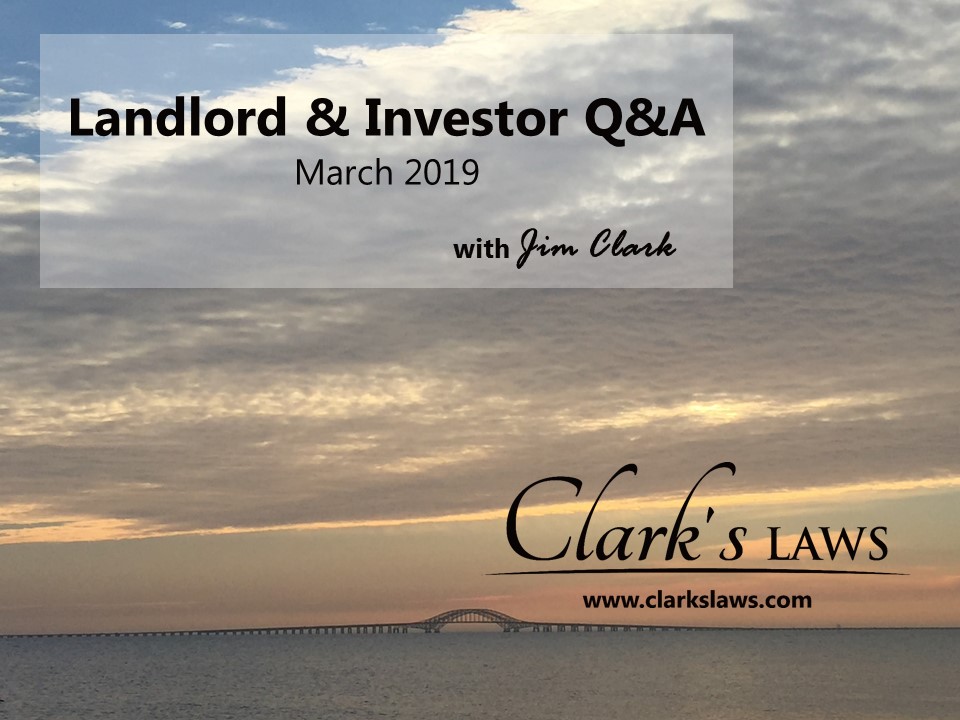 Landlord & Investor Q&A Presented by Attorney Jim Clark for March 2019
In this segment Jim Clark answers the most popular questions that come up through his interactions with landlords and real estate investors through his presentations to local organizations, networking, one on one conversations as well as direct posting through his web site and social media.
This month the following questions are addressed:
Are mortgage brokers a good source of deals? How to make the most of it.
What is the best day of the month to use as the start date for a new residential tenant?
Are kitchen table contracts the best way to make offers for residential foreclosures?
What's the best medium for negotiation? In person, phone or something else?
I have a deal but the terms are onerous and seem risky. What do you suggest?
If you'd like additional information or would like to submit a question for a future segment, contact us.
CLARK'S LAWS.com
T: 631.669.6300
E: jclark@clarkslaws.com
www.clarkslaws.com
Jim Clark is a New York real estate attorney who represents landlords and active real estate investors.