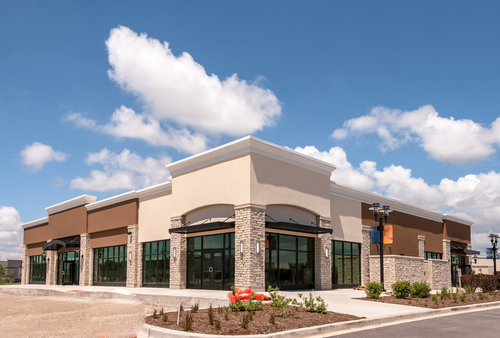 Making the Jump to Commercial Real Estate
I see it happen to successful residential real estate investors all the time. They get to a point where they're doing a little bit of everything – working on rehabs, picking up some residential rentals to hold, assigning some of their contracts when the numbers  make sense and looking at bigger deals. They're in a rat race, they go non-stop all day and night. They're doing well, financially, but then suddenly it hits them.
They left a job years ago, to live the good life and be a real estate investor, but they're not investing, they've just created another job for themselves.
It all started simple enough, buy a house, fix it up and sell for a profit. Rinse and repeat. Deal to deal, being tactical, but not strategic, taking it day-by-day, project-by-project. They know it could be different, they've marveled at all the really big names in real estate and they know it's commercial real estate that made them big. But it's a big unknown leaving that familiar residential world and making the jump to commercial. So how do you do it?
1. Start Thinking Strategically
This means planning with the end in mind. It's not about setting goals for 1, 5 or 10 years out. It means visualizing your perfect day – where are you? what are you doing? what do you have? Write down what things you need to do more of and what things you need to do less of to make that perfect day a reality. This isn't some airy fairy exercise, this is strategic planning with things like returns on investments, cash flow and market analysis. Trust me, the big guys do this regularly.
2. Make a Personal Financial Statement
Commercial real estate requires assets. Not just money in the bank, but assets that you can monetize. This might include probate and non-probate assets passed on from a beneficiary. If you're retired, then consider opening up an IRA LLC account to fund future investment opportunities. This simple document will give you and potential financiers a snap shot of what assets you have available to make it happen.
3. Think Local First
Before you decide to takeover some unknown town in the Midwest, it's best to learn the economics of commercial real estate in your own backyard. These are the places you drive through every day. Keep driving through them, but now you'll be observing commercial real estate projects, looking beneath the surface at what makes them work. Before you make a final decision, learn about which type of New York state deed will be tethered to the property. The economic drivers are often the same, but it's a lot easier to learn them locally.
Take a Calculated and Controlled Leap to the Commercial Real Estate World
Obviously, there's a lot more to it than this, but this is how it starts. In a future post, we'll go into how you look beneath the surface, and how/when to pull the trigger on your first deal. Or, if you can't wait until then, feel free to give us a call and we can discuss how we can help you make the jump to commercial right now.