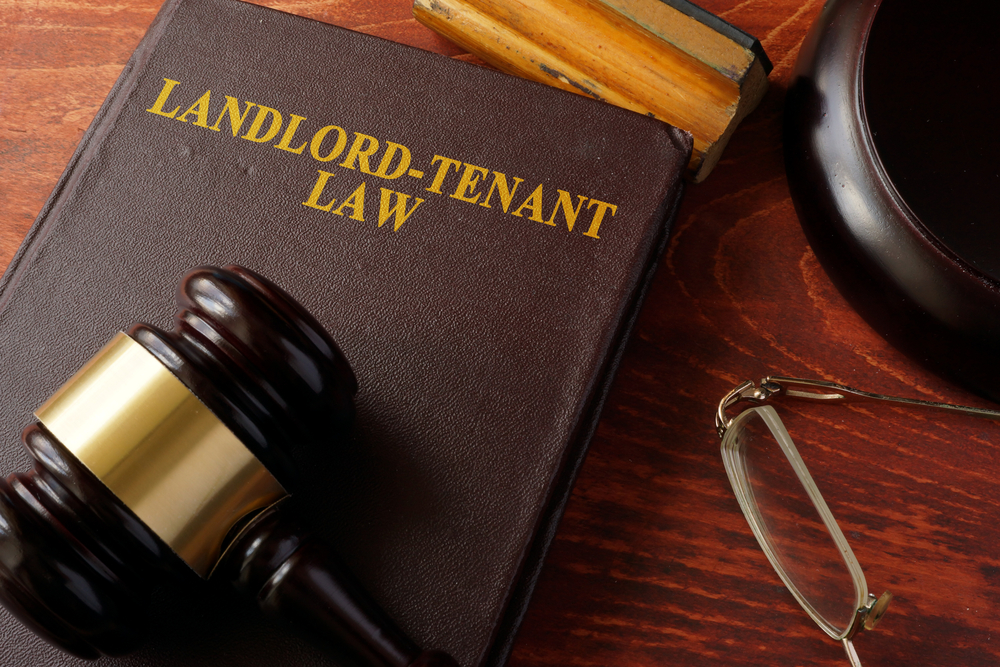 When Should a Landlord Hire an Attorney?
While many issues between a landlord and tenant can be resolved with common sense, more complex issues may arise. Landlords may be tempted to take to the internet for resources on landlord-tenant law and legal aid websites. However, jumping into an issue such as a fast eviction can get messy without proper legal guidance.
Landlords who own and manage a few rental properties may find it beneficial to keep a landlord-tenant attorney on retainer. While you may not need to frequently consult a lawyer, it's beneficial to have a dedicated lawyer to help you protect your property and your income.
1. Creating a Lease Agreement
Lease agreements give the tenant and landlord a chance to define their relationship. When worded correctly, there are all kinds of enforceable items added to a lease.
Some common items contained in a lease agreement are the terms (length of the rental), the rental amount, rent due date, utilities agreements, and more.
Having a lease professionally drafted will protect you from unforeseen challenges down the road.
2. When Your Tenant Refuses to Pay
A qualified landlord-tenant attorney will help to prevent this from happening with a thorough lease agreement. And, they will put a system in place for dealing with defaults.
Clients of Mr. James Clark will have their leases kept on file. In the event of a default, he is able to get the notice out to the tenant immediately, and in proper statutory form.
Everyone has a pile of bills to pay, and you may be compelled to be courteous of that when it comes to maintaining a good relationship with your renters. However, it is important that your tenants know that you won't be taken advantage of.
3. Security Deposit Dispute
When there is damage to a rental space, the security deposit is used to recoup the money. However, security deposits are often overlooked as an important part of the landlord and tenant agreement.
In New York, security deposits must be kept in a segregated account. The funds cannot be used as operating income, which is a common occurrence when landlords do not know any better.
So, what do you do when a tenant requests accounting on their security deposit? Your landlord-tenant lawyer can help you navigate the proper handling of security deposits and potential disputes.
4. Navigating Anti-Discrimination Laws for Rentals
All landlords need to be concerned and aware of anti-discrimination laws when renting to tenants on Long Island.
Protected classes in New York include: race, creed, national origin, sex, age, disability, marital status, military status, sexual orientation, and gender identity. For landlords in Nassau County, you cannot discriminate based on their source of income, such as SSI.
Essentially, renting a property is a business. Therefore, it is vital to keep any personal prejudices you may have in check.
5. Evicting a Tenant
No one wants to evict a tenant. As a landlord, you want your rent to be paid and your tenant to comply with the terms of your lease. However, there may come a time when you have no choice.
Evictions are a process, and that process must be carried out in a correct and succinct manner. A successful eviction is one that is carried out with speed, strategy, and tact. There are strict rules that a landlord-tenant attorney will guide you through to legally evict your tenant.
Conclusion
Unfortunately, owning a rental property is not as simple as just collecting rent. These 5 items listed here (among others) are reasons why you need a dedicated landlord-tenant attorney on your side.
---
Disclaimer
This Website blog category is made available by the law firm Publisher for education purposes only. It is to give you general information and general understanding of the law, and not specific legal advice. By using this Website you understand that there is no attorney-client relationship between you and the Website Publisher. The Website should not be used as a substitute for competent legal advice from a licensed professional attorney.